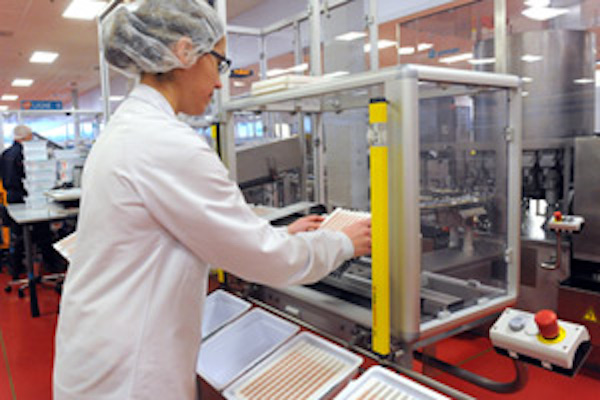 This week on COVID, Race, & Democracy:
The US government now says that laboratory leaks may have led to the COVID pandemic. It has not addressed the lack of regulation in US biotech labs that endangers biotech workers and the community. Pfizer molecular biologist Becky McClain who worked with 6000 other scientists at the Gratton Pfizer laboratory discovered dangerous conditions and a dangerous biological leak there. She was fired for speaking out, and she got a disease from the laboratory. She spoke to Pacifica's Steve Zeltzer.
Nightmare In Ohio-Piketon, Ohio  Nuclear Whistleblower Vina Colley
***
Last week the House of Representatives voted down a resolution to withdraw all US troops from Syria. Pacifica's Ann Garrison reports.
***
The catastrophic train wreck in East Palestine, Ohio is not the only toxic nightmare for the people of Ohio and the region. Piketon, Ohio is home  to the Portsmouth Gaseous Diffusion plant, one of the largest and most dangerous uranium enrichment plants in the world. While working there, electrician Vina Colley discovered that she was being subjected to extraordinarily dangerous levels of radiation. She filed complaints with the Department of Energy, the Occupational Safety and Health Administration, and the Environmental Protection Agency, and learned that these agencies had all been captured by the contractor running the plant, Centrus Energy Corporation. She has been fighting cancer, along with her surviving co-workers and community, who helped form the National Nuclear Workers For Justice. She spoke to Pacifica's Steve Zeltzer.
***
Activists are calling out Florida Governor Ron DiSantis for attacking public education, trans rights, and now, public sector unions. Ruth Beltran, host of The Ruthless Truth on Pacifica Affiliate WSLR in Sarasota, Florida spoke to community activist and teacher, Carla Correa. 
And that concludes today's edition of Covid, Race & Democracy. We thank all of Pacifica's sister stations and affiliates who contribute to the production of this show. Today's program was produced by the CRD collective. 
Thanks for listening!
Music:
Marvin Gaye, "What's Going On?"
Gil Scott-Heron, "Work for Peace"
Eurythmics/Annie Lennox, Dave Stewart, "I Saved the World Today "