Institutionalized racism, white supremacy, is at the center of the COVID-19 crisis, especially evidence in the grotesque racial disparities within the US thus far in the rates of infection and death rates impacting Black, Raza and indigenous people. The highest per capita infection rate in the US is in the Dine' (Navajo Nation). The worst hotspots in the country include prisons where prisoners are disproportionately Black, Brown and indigenous. We have also seen the unleashing of anti-Asian racism, and the use of anti-Asian rhetoric and scapegoating by the occupant of the White House.
The racism of medical practice, and the oppressive, exploitative conditions of existence facing Black people in particular and people of color in general that produce the pre-existing medical conditions that have made Black people more vulnerable and more likely to perish.
Unprotected African health workers die as rich countries buy up COVID-19 vaccines
Excerpt:
On 6 January, gastroenterologist Leolin Katsidzira received a troubling message from his colleague James Gita Hakim, a heart specialist and noted HIV/AIDS researcher. Hakim, chair of the department of medicine at the University of Zimbabwe, had fallen sick and had tested positive for COVID-19. He was admitted to a hospital in Harare 10 days later and moved to an intensive care unit (ICU) after his condition deteriorated. He died on 26 January.
It is a crushing loss to Zimbabwean medicine, Katsidzira says. "Don't forget: We have had a huge brain drain. So people like James are people who keep the system going," he adds. Scientists around the world mourned Hakim as well. He was "a unique research leader, a brilliant clinical scientist and mentor, humble, welcoming and empowering," wrote Melanie Abas, a collaborator at King's College London.
But Hakim's death also highlights a stark reality in the global response to the coronavirus pandemic. Countries in Europe, Asia, and the Americas have administered more than 175 million shots to protect people against COVID-19 since December 2020, with most countries giving priority to medical workers. But not a single country in sub-Saharan Africa has started immunizations—South Africa will be the first, this week—leaving health care workers dying in places where they are scarce to begin with.
The exact toll of COVID-19 among health workers is hard to gauge, but Hakim was one of several prominent doctors to succumb in recent weeks in Africa, which has suffered a second pandemic wave. Just 1 day before him, U.S. physician David Katzenstein, who had moved to Harare after his retirement and directed the Biomedical Research and Training Institute there, died from COVID-19 at the same hospital. Those losses stand for many others, says Robert Schooley, an infectious disease researcher at the University of California, San Diego, who worked with Hakim for many years. "We don't hear about a lot of the others who are laboring in the health care workforce behind them."
A recent study has shown that white supremacy within medicine has even gotten encoded into "artificial intelligence" systems: https://www.statnews.com/2019/10/24/widely-used-algorithm-hospitals-racial-bias/
An algorithm commonly used by hospitals and other health systems to predict which patients are most likely to need follow-up care classified white patients overall as being [candidates more often] than black patients — even when they were [both] just as sick, a new study finds.
Overall, only 18% of the patients identified by the algorithm as needing more care were black, compared to about 82% of white patients. The algorithm is used to impact the treatment of over 100 million patients.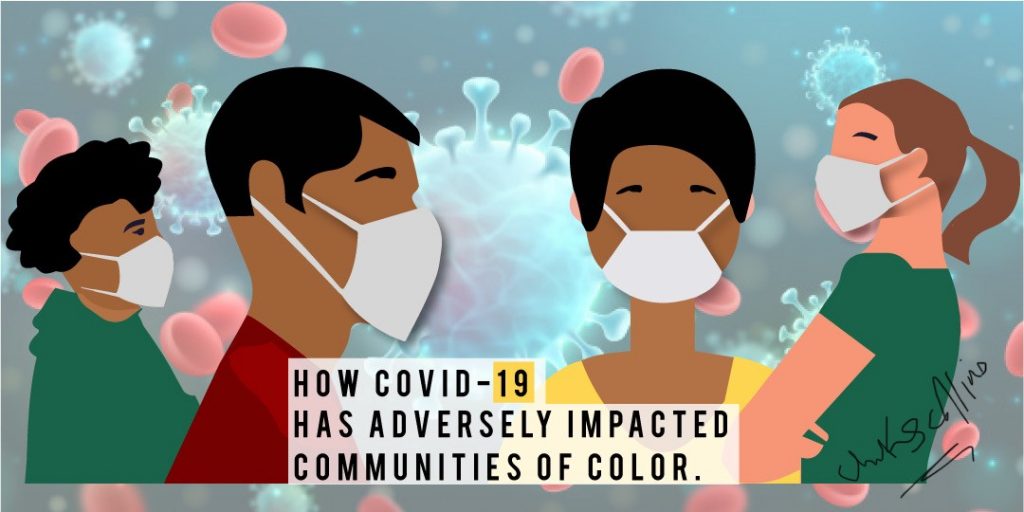 Racial Bias in Testing Exposes Racist Disparities in Treatment and Deaths
Excerpt from Colorlines:
https://www.colorlines.com/articles/how-testing-coronavirus-became-rorschach-test-racism
Predominately Black counties have experienced three times the infection rate and six times the deaths as predominately White counties during the virus's initial wave, which hit big cities hard. In L.A., for example, Latinx people made up 44% of the population, but 65% of the deaths.
Many states are not reporting infections among Native Americans—whose history already includes being ravaged by infections, such as smallpox and tuberculosis, carried by Europeans. But what we do know looks grim. Though Native Americans make up just 6% of Arizona's population, they account for 16% of the state's deaths. In New Mexico, they comprise 11% of the population, but 31% of deaths.
[But though communities of color are facing greater impact, testing resources have gone elsewhere.] In mid-April, an analysis by the New York Post found that 3.8 out of every 100 residents of Staten Island had been tested, as compared to only 2.9 per 100 in the Bronx and 2.5 per 100 in Queens. Staten Island is 75% white; the Bronx and Queens consist primarily of people of color. 22 of the 30 ZIP codes where the greatest numbers of COVID tests were conducted were either Whiter or wealthier than the city as a whole.
Data in depth here: https://covidtracking.com/race
https://www.blmla.org/newsfeed/2020/4/16/black-los-angeles-demands-in-light-of-covid-19-and-rates-of-black-death
     Black people are dying at two-three times our population share from COVID-19. In Los Angeles County, the rate of Black death is twice our population share, with Black people constituting 9% of the County population, but 17% of the COVID-19 deaths. With nearly 900,000 Black residents in the County and 403,000 Black residents in the City (the eighth highest number of any city in the United States), what happens in Los Angeles has serious national implications. While several initiatives have been launched nationally, state-wide and locally, none speak to the particular needs of the Black community. The disproportionate and deadly impact of COVID-19 on the Black community magnifies what we have known, that "underlying conditions" result from an enduring system of racial apartheid and oppression. Interlocking economic, political, and social injustices collide with long-standing patterns of medical racism to make COVID-19 a Black issue that demands a response specific to the needs of the Black community. 
     The demands were developed by a coalition of more than 50 Black Los Angeles-based community leaders. Included are both immediate demands meant for emergency implementation during the Coronavirus crisis, and long-term demands, necessary to eradicate the underlying conditions that are at the root of the disproportionate impact of the public health crisis and economic fallout. 
     The drafted demands respond to the urgency of the moment in light of the COVID-19 crisis and related fallout. To address the demands, a significant share of stimulus and public funding must be earmarked as grants for the Black community and ongoing program funding should be redirected from police and law enforcement budgets to provide resources that bring real public safety. While the list is substantial, it was written under severe time-constraints and is not meant to be exhaustive or inclusive of the total set of Black community needs.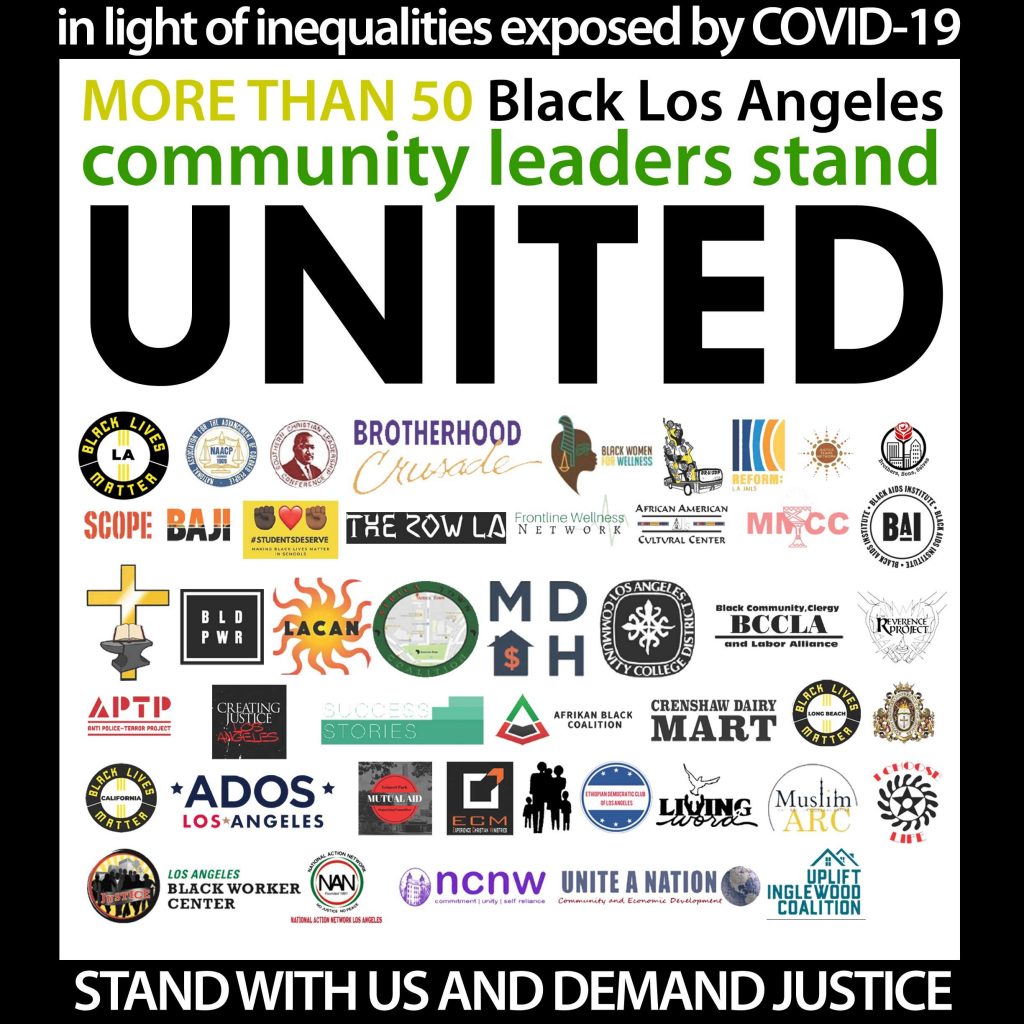 Immediate Demands:
Testing, Public Health, and Patient Rights
1.     Complete collection and release of Los Angeles County and California data on COVID-19 cases and deaths, with particular focus on areas with large Black populations.
2.     Universal access to non-invasive testing in Black communities throughout the County, especially South Central Los Angeles, Watts, Skid Row, Compton, and Inglewood.
3.     Any COVID-19-related testing or future vaccinations must be voluntary, not mandatory or conditional for employment, education, access to public resources, or any other economic, political, or social functioning.
4.     Prohibit sharing non-COVID-19-related medical information and required destruction of COVID-19-related medical records held by entities other than direct healthcare providers, including government and private parties, to preserve patient privacy rights.
5.     Collection of self-identified racial, gender, income, age, occupation, employment-status, geographic residency, and housing-status data at first point of medical contact.
6.     No forced removal of people from their homes under the guise of quarantine, or for any other reason.
7.     Allowance for a support partner and medical advocate of patient's choosing during any procedure or treatment, and, if needed at time of death.
8.     On-demand, free medical care for Black residents of Los Angeles County during the COVID-19 crisis.
Education and Families
9.     Adoption of all Students Deserve education demands by Los Angeles Unified School District and all districts County-wide.
10.  Continuance of visitation and reunification programs (in distance-learning format as necessary) for parents with children under the authority of the Department of Children and Family Services, and freezing of reunification timelines.
Support for Black Workers and Small Business Owners
11.  Public contracting with Black-owned restaurants and stores for healthy food and supply delivery during the pandemic and beyond.
12.  Resources, not "enforcement," for Black-owned businesses that have not been able to shut down during the crisis.
13.  Guaranteed, timely assistance filing for economic resources, including unemployment and small business loans and grants.
14.  Support for Black essential workers, especially those who are underpaid (including gig economy workers), by providing hazard pay, protective equipment, hotel rooms to mitigate the possibility of passing the virus to family members, and an ongoing livable wage and paid sick leave.
15.  Income supplement of $2000 per month per adult and $1000 per month per child for all Black residents for the duration of the pandemic and economic fallout.
 Public Safety
16.  Employ properly-equipped, non-violent, community care workers as neighborhood resources, instead of expanding patrols by funding police and law enforcement.
17.  Funding for neighborhood-based community care plans in Black communities throughout the County, especially South Central Los Angeles, Watts, Skid Row, Compton, and Inglewood.
18.  Moratorium on all non-violent arrests.
19.  Dismissal of all non-violent criminal warrants and citations.
Housing
20.  On-demand, safe housing and supportive resources for unsheltered people and those fleeing unsafe conditions in unused hotel and motel rooms and vacant housing units.
21.  Cancellation of rents and mortgages, and replacement of rental income to non-corporate Black property owners until the pandemic and economic fallout subsides.
22.  Stop all sweeps of houseless settlements and provide bathrooms, showers, hand washing stations, soap, water, laundry vouchers, dumpsters, vermin abatement, and cleaning supplies.
Criminal Justice Reform
23.  Immediate release of all people who are pretrial, bail-eligible, elderly, youth, pregnant, infirmed, immune-compromised and those held on parole/probation violations or infractions/non-serious misdemeanors from jails or detention.
24.  Immediate release of all people who are parole-eligible, parole-suitable, elderly, youth, pregnant, infirmed, immune-compromised and those held on parole violations or non-violent felonies from prisons.
25.  Provision of free housing, healthcare, food resources, and community reintegration support (including help acquiring documents like legal identification) for all people returning from prison, jail, or detention.
26.  Continuance of rehabilitative programs offered by community-based organizations to incarcerated people who will not be released through distance-learning to allow them to continue to earn time off their sentences.
27.  Mandatory usage of personal protective equipment (PPE) by all correctional staff in jails and prisons and provision of PPE to all incarcerated people.
Transportation
28.  Free public transportation for all for the duration of the pandemic and economic fallout.
29.  Cancellation of fare evasion citations on public transportation.
Other Resources
30.  Funding to provide free, culturally-competent funeral and burial/cremation services for COVID-19 deaths.
31.  Resources for culturally-competent community education on safer-at-home practices led by Black organizers and educators, with a corresponding prohibition of arrests, fines, and citations in response to safer-at-home violations.32.  Provision of free face-coverings and gloves at all COVID-19 testing sites, food distribution centers, open public facilities, grocery stores, restaurants, and essential businesses.
Long Term Demands:
Reparations
33.  Reparations for all Black victims of COVID-19 (or their families in cases of death), who were unable to get support due to the lack of testing, access to healthcare, and/or overall medical racism.
Healthcare
34.  Universal, quality, accessible healthcare.
35.  Funding for Black-led, culturally-competent, free exercise and wellness classes in Black communities throughout the County, especially South Central Los Angeles, Watts, Skid Row, Compton, and Inglewood.
36.  Funding for free culturally-competent counseling and mental health resources for Black residents of Los Angeles County.
37.  Medical education that centers cultural-competency, and interrogates implicit bias and anti-Black racism and ongoing retraining of medical professionals in these areas.
Environment
38.  Funding for organizations that address and work to remedy overarching environmental racism in Black communities.
Food Security
39.  Weekly farmers markets in Black communities throughout the County, especially South Central Los Angeles, Watts, Skid Row, Compton, and Inglewood.
40.  Vouchers for fresh produce for Black residents of Los Angeles County that are universally accepted at all places that sell food.
41.  Funding for culturally-competent healthy eating and food preparation classes run by Black-led organizations.
42.  Creation and maintenance of urban farmland and urban farming education in Black communities throughout the County, especially South Central Los Angeles, Watts, Skid Row, Compton, and Inglewood.
43.  Funding for Black organizations to start and support maintenance of home-based gardens in Black communities throughout the County, especially South Central Los Angeles, Watts, Skid Row, Compton, and Inglewood.
Education
44.  Recruitment of and scholarships for Black students to pursue careers in healthcare, including naturopathy and holistic medicinal practices.
45.  Funding for Black scholarships, student recruitment, retention, and graduation initiatives at Charles Drew University.
46.  Guaranteed admission, scholarship, and support programming for Black students to all public colleges and universities.
Housing
47.  Declare housing as a human right and provide universal permanent housing for all.
Criminal Justice Reform
48.  Automatic diversion services for all arrests of those under age 25, covering all offenses
49.  Funding for and prioritization of alternatives to incarceration.
Public Safety
50.  Prioritization of culturally-competent community solutions and resources to address public safety, including livable wage jobs, mental health services, after school programs, and community care workers, instead of police and law enforcement.
Transportation
51.  Free public transportation for all, beginning with K-12 youth and seniors.
52.  Double MTA schedule and make service available 24-hours-per-day and 7-days-per-week.
Other Resources
53.  Free, quality, universal childcare.
54.  Provide ample high quality, safe, accessible recreational spaces and cultural services including: parks, facilities, programs, and special events.
55.  Financial incentives to create and maintain worker-controlled cooperatives.
Signatories of this agreement include …
Black Lives Matter Los Angeles
ADOS LA
African-American Cultural Center
African Black Coalition
Africa Town Coalition
Anti-Police Terror Project
Association of Black Social Workers
---
https://www.ppic.org/blog/racial-disparities-are-widespread-in-california/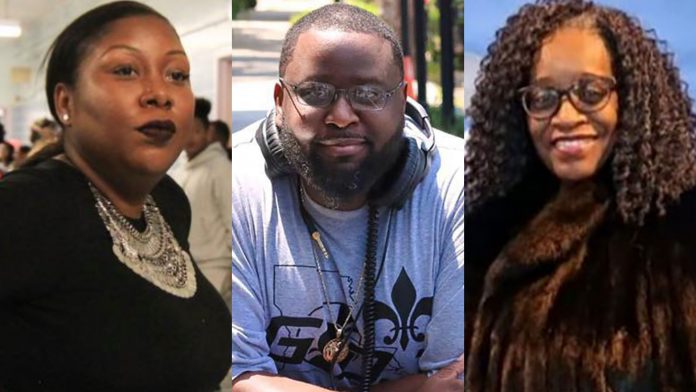 EXCERPT:
At no time in recent history have deep racial disparities in well-being appeared as obvious as they do today. The death of George Floyd at the hands of police officers last week is the latest in a long history of violence against African Americans in this country. At the same time, the coronavirus pandemic has disproportionately affected Californians according to race. As glaring and immediate as the current injustices are, they are a culmination of long-term trends that have resulted in a gulf of opportunities—and outcomes—across racial and ethnic groups.
In this post, we focus on California's African American population, quantifying disparities with white Californians across a range of areas: criminal justice, health, income and wealth, and education. Disparities in these areas are deeply embedded and must be addressed if California is to improve the safety, health, and overall well-being of its African American communities.
Health. African Americans are much more likely to die from COVID-19, with a death rate about twice that of whites, according to the California Department of Public Health. Several factors contribute to this disparity, including underlying health conditions, differential access to care and insurance, and increased exposure to the virus related to employment and housing conditions. Moreover, evidence suggests that the stress brought on by racism itself has long-term negative health consequences.