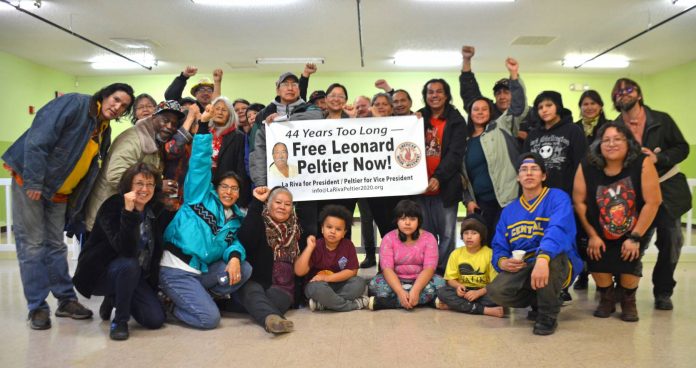 Photo credit: www.liberationnews.org
In today's edition of Covid, Race and Democracy, we speak with Jean Roach and Natalie Stites-Means about the impact of the COVID19 on the Indigenous Peoples of the Dakotas, and the Rapid City Covid -19 Community Response Network. With host Nana Gyamfi, they also discuss the campaign to free political prisoner Leonard Peltier.
American Indian Airwaves' Larry Smith brings us an update on the ways in which the pandemic is affecting the indigenous peoples and their respective First Nations.
Then, workers at a TESLA plant in Fremont, California are denouncing health and safety violations, the lack of personal protective equipment and a general lack of concern about working conditions during the Covid-19 pandemic. Steve Zeltzer of the Labor Video Project reports.
Ann Garrison brings us detail about the death of the president of Burundi and the impact of his passing from the perspective of the Burundian people.
And Puerto Rican Independence leader and former political prisoner Oscar López Rivera discusses Resistance and Resilience in the context of the peoples' struggle for sovereignty and self-determination.
Produced by Polina Vasiliev. Special thanks to Fernando Velázquez.