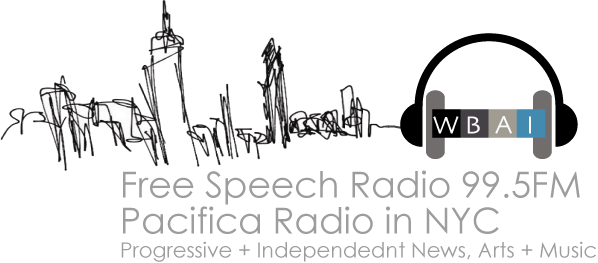 Listen to the episode here:
Covid Race and Democracy is a collective effort from the Pacifica Network and our affiliates across the U.S. In this WBAI New York edition, we look at the controversy over how far CoVid19 droplets can spread, NYPD racial profiling, the housing and eviction crisis exacerbated by CoVid19, Cuba's International Medical Brigade and more. This holds up through the weekend.
Speakers include Askia Muhammad, Dr. Michio Kaku, Celeste Katz Marston and Congressional Representative Nydia Velasquez, New York Attorney General Letitia James, Mimi Rosenberg with Jenny of the Crown Heights Tenants Union, Josh Fox and Maya Wiley, Imhotep Gary Byrd and Dr. Kamau Kokayi, Lucy Pagoada and Andreia Vizyu with Cubas UN Ambassador Anayansi Rodrguez Camejo, Johanna Fernandez, Kempis Songster, Mumia Abu-Jamal. This edition of Pacifica Radio's Covid, Race and Democracy was produced and hosted by Linda Perry, WBAI NY.