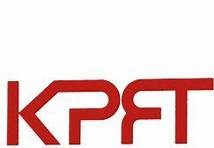 Today's Covid, Race and Democracy highlights a personal journey of a journalist who survived Covid-19 before the national shut down, and prior to CDC guidelines.
Jeffrey Boney, is the assistant editor of Houston's Forward Times newspaper, Missouri City Council representative, and community leader.
Also the official George Floyd police transcript exposing the criminal behavior of officer Chauvin and his co-workers is read on the air.  A George Floyd rally in his hometown of Houston, Texas. 60,000 people came out in the midst of two pandemics to support his family and to demand justice. Sound and narration provided by INDY Media / HTX GF Rally. Poet, novelist and Pulitzer prize winner Alice Walker shares a piece on Democratic Womanism, thanks to Democracy Now for sharing the clip.
Liana Lopez interviews Kandi White, a mother from North Dakota and organizer for the Indigenous Environmental Network. Tuesday, an emergency order to delay the Dakota Access pipeline shutdown was denied by a federal judge. As of Thursday, Energy Transfer Partners is still defying the court order.
Patrica Jones, certified nurse midwife shares stories of the new medical protocols for pregnant women before birth, and after delivery.