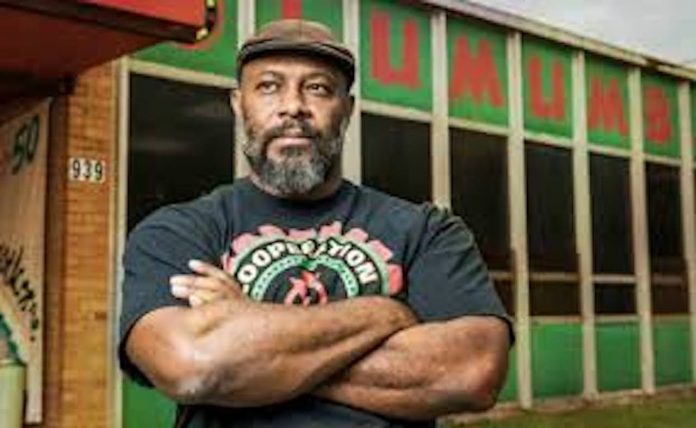 Kali Akuno of Cooperation Jackson, an emerging cooperative movement based in Jackson, Mississippi, says that grassroots organizers should systematically build on the outpouring of mutual aid in response to the coronavirus crisis.
Ajamu Baraka of the Black Alliance for Peace warns that poor and working people must organize mutual aid to survive as institutional chaos increases.
A retired homicide detective from St. Louis Missouri testifies to Congress about white supremacists working in law enforcement. Segment first aired on WPFW's "On the Ground" with Esther Iverim.
The death rate from COVID-19 is more than 60 times higher in the US than in Cuba.
Cuba has effectively battled the coronavirus through its exemplary public health system and its international medical partnerships. Pacifica's Ken Yale speaks with Don Fitz about how Che's vision helped shape the Cuban medical system, and about responses to COVID-19 in Cuba that are fundamentally different than those in the US.
Cuba is the only country in the world to export great numbers of medics to do solidarity work, especially in impoverished areas of the world. Their internationalist work has now been nominated for the Nobel Peace Prize. The nation also has a university that trains doctors from different countries to return to their own communities to work as community physicians. Lawrence Reyes spoke to Gayle Walker, Executive Director of the Inter-religious Foundation for Community Organization about their work with Cuba.
This year's Grassroots Radio Conference will be held online next Friday to Sunday, October 9 to 11. The annual event is typically hosted by a Pacifica Radio affiliate station, most recently by KUHS-Hot Springs, Arkansas in 2016, WCAA-Albany, New York in 2017, KBOO-Portland, Oregon in 2018, and three low power FM stations, WXIR, WAYO, and WEPL in Rochester, New York in 2019. Coronavirus forced this year's conference to go virtual but it will still be hosted as planned by WXOX-Louisville, Kentucky. WXOX broadcasts to the community still rising up in response to Louisville Police killing emergency medical technician Breonna Taylor and Kentucky National Guard killing barbecue chef David McAtee, both of whom were Black. CRD spoke to WXOX General Manager Sharon Scott.
Listeners, producers, and anyone who feels that grassroots radio is important to their community are encouraged to check out the program and register at virtualgrc.com.
Thousands of Alameda County, California health workers are fighting for Personal Protective Equipment (PPE) and staffing, and against outsourcing and union busting.  Pacifica's Steve Zeltzer brings us the details.
And, an explosive leaked phone call that exposes Russia's Vladimir Putin's hand in poisonings, chemical attacks and Taliban bounties, compliments of the investigators and comedians at the Grayzone.
"Covid, Race, and Democracy" is a collective effort of producers from the Pacifica Radio Network and its affiliate stations across the US. This week's show was produced by Ann Garrison and Polina Vasiliev, and hosted by Ann Garrison. The show's executive producers are Akua Holt, Steve Zeltzer, and Polina Vasiliev. Verna Avery-Brown is our executive consultant. All previous episodes are archived on this website.