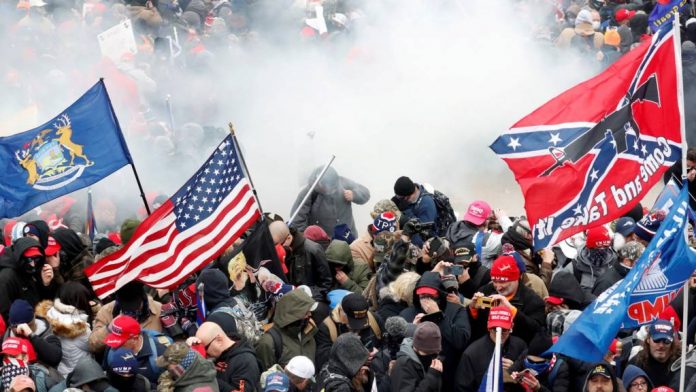 Listen to the full episode here:
In this episode, we hear voices of those who came to Washington to protest on January 6th, originally on WPFW's On the Ground with Esther Iverem. We thank Thomas O'Rourke for this recording.
WPFW's Esther Iverem also spoke to Dr Gerald Horne about the protests at the Capitol building.
Ann Garrison spoke to investigative journalist Max Blumenthal, founding editor of the website The Grayzone | Investigative Journalism on Empire about the January 6 Capitol riot. 
Only days before January 6th, Steve Zeltzer interviewed Vermont AFL-CIO president Dave Van Deusen. The state federation had called for a general strike if Trump tried to overturn the election and warned about not preparing for the future.
Professor Francis Boyle teaches law at the University of Illinois. He has focused on international law and civil rights around the world as well as rules to protect us from biological weapons. He talked with Pacifica about what he claims are actual crimes committed by Trump and his collaborators.
Imam Jamil Al-Amin, formerly H Rap Brown, is struggling against a political frame-up by forces that want to keep him in prison for life. In the midst of the Covid pandemic his life is under  threat,  as are the lives of millions of other prisoners. Heather Gray with Pacifica affiliate WRFG in Atlanta reports on the case.
Production:
This program was co-produced by Steve Zeltzer and Polina Vasiliev, and hosted by Ann Garrison, with contributions from Ann Garrison, Thomas O'Rourke, and Esther Iverem. The executive producers of "Covid, Race and Democracy" are Akua Holt, Polina Vasiliev, and Steve Zeltzer.