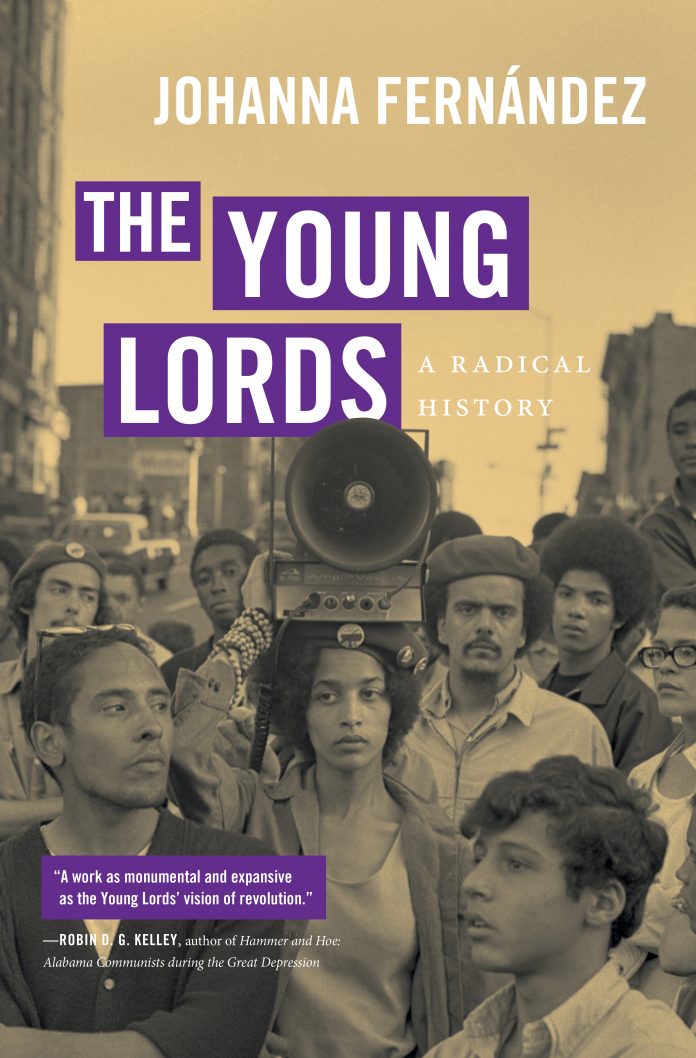 Listen to the show here:
Race and the Revolutionary Solidarity of the Young Lords, the Puerto Rican Counterpart of the Black Panther Party
Genesis of the Young Lords and impact of US race consciousness on 2nd generation Puerto Rican revolutionaries of the 1960s.
Featuring: Jose "Cha Cha" Jimenez, Felipe Luciano, Gilbert Coln, Denise Oliver, Luis Garden Acosta, and Rafael Viera
Johanna Fernández is Associate Professor of History at Baruch College (CUNY) and
author of The Young Lords: A Radical History on the Puerto Rican counterpart of the
Black Panther Party. Her Freedom of Information Law (FOIL) lawsuit against the NYPD,
recovered the largest repository of police surveillance records in the country— over one
million NYPD surveillance files, including those of Malcolm X. She is a leading member
of the movement to bring home Mumia Abu-Jamal and other political prisoners.
Credits:
Host/producer: Johanna Fernandez, WBAI Producer/Host
Editor: Marcos Maldonado
Post-production: Polina Vasiliev and Akua Holt
Executive Producers: Akua Holt, Polina Vasiliev and Steve Zeltzer
Music:
Fela Kuti "Water No Get Enemy"
Special thanks to Knitting Factory Records