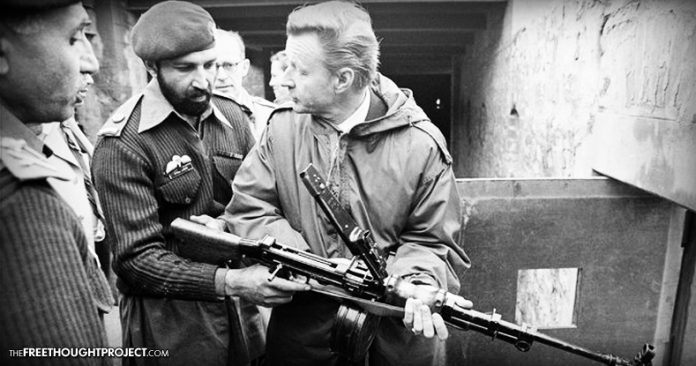 Afghanistan. We look at the lessons to be learned, as war profiteers continue to call for humanitarian interventions across the globe.
The world just witnessed the US Empire suffer its worst defeat since Vietnam, no matter how hard the politicians and corporate press try to spin it differently.  
Max Blumenthal is the editor and founder of The Grayzone, and author of the book, The Management of Savagery, a well-documented exposé into how the US fueled the rise of Islamic fundamentalist armies. He talked with Pacifica producer Ken Yale about the Taliban's victory, its significance for the Afghan people, and the lessons for anti-imperialists.
Listen to Max Blumenthal's full interview with "COVID, Race, and Democracy" producer Ken Yale:
The corporate media, from Fox To MSNBC, say that the Afghanistan War was only a 20- year endeavor, but the reality is that it began during Jimmy Carter's presidency. That's when the US started training and equipping the Islamic fundamentalist Mujahideen militias. This caused the Soviet Union to send in troops to support the country's pro-Soviet government of the late 70s to early 90s. Historian George Wright discusses statements made by Zbiegniew Bzrezinski, President Carter's National Security Advisor, which show how little concern the US administration had for Afghan lives and their sociopathic willingness to use any level of brutality to accomplish their goals. George Wright spoke with Pacifica's Steve Zeltzer.
Dan Cohen explains a little known effort to train Afghan Islamic fundamentalists in propaganda, and how that effort created a blueprint for the White Helmets in Syria.
Dan Cohen is the Washington DC correspondent for Behind The Headlines. He has produced widely distributed video reports and print dispatches from across Israel-Palestine. He tweets at @DanCohen3000.
Ben Norton of the Grayzone talks about corporate war profiteering in Afghanistan, and debunks media myths claiming Washington "spent $2 trillion and got nothing for it."
https://thegrayzone.com/2021/08/24/propaganda-today-ben-norton-afghanistan-war/
Ben Norton is a journalist, writer, and filmmaker. He is the assistant editor of The Grayzone, and co-producer of the Moderate Rebels podcast, which he co-hosts with editor Max Blumenthal. His website is BenNorton.com and he tweets at @BenjaminNorton.
Yejide Orunmila, President of the African National Women's Organization, expresses solidarity with Afghan women and ridicules claims that the imperialist invasion of Afghanistan was done to liberate Afghan women. She discusses the hypocrisy of U.S. claims of concern for Afghan women, charging that the largest abusers of women's rights in the region are U.S. allies. These comments first aired on The People's War radio show, produced by Pacifica affiliate WBPU 96.3 FM "Black Power 96" in St. Petersburg, Florida.
Sanctions Kill is a coalition of many  individuals and organizations, including Black Alliance for Peace, United National Antiwar Coalition, International Action Center, Popular Resistance, Alliance for Global Justice, Code Pink, & many others. During its recent webinar, Sara Flounders explained the sanctions regime being imposed on Afghanistan. The Sanctions Kill website is sanctionskill.org.
Credits:
We thank all of Pacifica's sister stations and its radio affiliates who contribute to the production of this show. Today's show was hosted by Tia Coatley and produced by Steve Zeltzer with contributions by Ann Garrison, Polina Vasiliev, and Ken Yale.
Our executive producers are Akua Holt, Polina Vasiliev, and Steve Zeltzer. 
Follow us on Twitter at @PacificaCRD and on Facebook @CovidRaceandDemocracy.
Music:
"There Must Be a Better World Somewhere" by B.B. King
"The War Racket" by Buffie Saint-Marie
"We didn't start the Fire" by Billy Joel
"Learning to Love" by Chumbawamba
"Stray Bullets" by Tom Morello