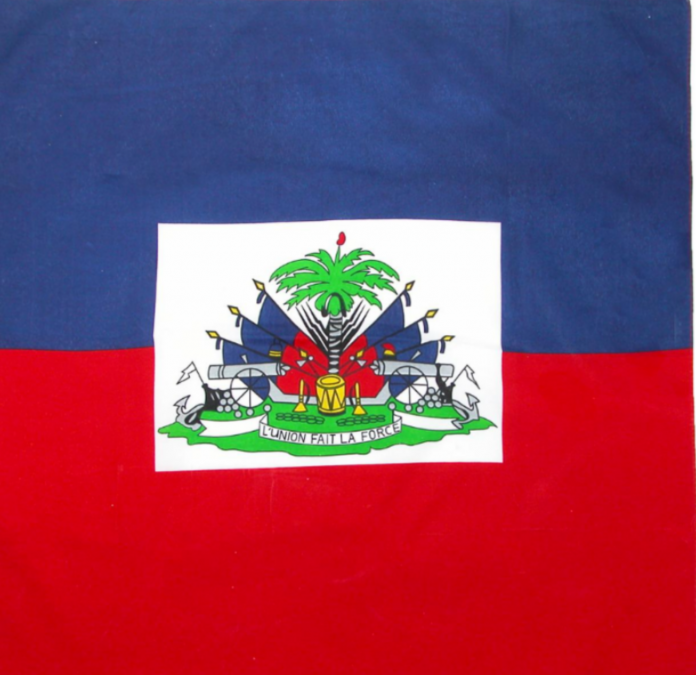 "We can disagree and still love each other unless your disagreement is rooted in my oppression and denial of my humanity and right to exist"     –James Baldwin 
"They chained us like animals. They chained our feet, hands and waist. Once we arrived, they made us stay on the plane until they unchained us, so the journalists wouldn't see what they did. We were completely chained up. They chained us with chains."
                                 -Haitian refugees at the US-Mexico border in Texas
Horrific images of the US border patrol on horseback, violently striking Black immigrants as they attempted to flee for their lives went viral and caused outrage throughout the country. In this program, we look at the system that perpetuates and profits from the Haitian refugee crises created by decades of anti-Black policies and white supremacy. 
Haiti, is currently facing the compounding crises of political unrest following the assassination of President Jovenel Moïse, the effects of a destructive 7.2 magnitude earthquake, and the aftermath of Tropical Storm Grace. These events, as terrible as they are individually, also exacerbate existing problems like gang violence and food insecurity throughout the region.
A close examination of the history of Haiti reveals that these terrible living conditions were originally spawned within a context of colonialization and failed United States policy. Despite a significant slave revolt and formal declaration of independence in 1804, the US refused to recognize Haiti as a country for the next 60 years, fearing similar slave uprisings in southern states.      –By Galen Fitzkee     
https://www.brethren.org/news/2021/haitiaat-border-brethren-response/
In 1991, Jean Bertrand Aristide became Haiti's first democratically elected president. Port-au-Prince is the capital and largest city. Additionally, Ayiti, has been the dumping ground for NGO's and aid that largely benefits U.S. farmers according to Ann Crawford-Roberts. https://library.brown.edu/create/modernlatinamerica/chapters/chapter-14-the-united-states-and-latin-america/moments-in-u-s-latin-american-relations/a-history-of-united-states-policy-towards-haiti,
Brief History of Ayiti                                                                                          Located in the West Indies comprising western Hispaniola and two offshore islands. Originally inhabited by Arawak Indians, the region became a French colony in 1697. Following a revolt by enslaved Africans led by Toussaint L'Ouverture, an independent republic was established in 1804, comprising the entire island of Hispaniola. The eastern part of the island revolted in 1843, forming the Dominican Republic. In the 1900s, Haiti was ruled by a series of dictatorships, including François Duvalier and his son Jean-Claude, who was ousted in 1986. Their repressive regimes were supported by European elites determined to keep Haiti poor and oppressed, while extracting the wealth of the country.
Voices
Attorney Nana Gyamfi, Executive Director of The Black Alliance for Just Immigration (or BAJI) explains the history of racist U.S. immigration deportation policies toward Black immigrants, with Pacifica's Andre Imani Ward, co-host of  "On the Count: the Prison and Criminal Justice Report", from Pacifica Radio WBAI, in New York.
Congresswoman Maxine Waters, responded at a press conference last week, stating the U.S. Border Patrol's  brutal treatment of ,Haitian citizens was worse than what was done to the slaves in the U.S.
Gemima Pierre, Haiti-Americas coordinator for the Black Alliance for Peace, and Professor of Black Studies and Anthropology at the University of California, Los Angeles. In a conversation with On the Ground Show's Esther Iverem of WPFW, Dr. Pierre talked about the border crisis as the direct result of US intervention and the dismantling of the Haitian state by US and European neo-colonial elites, with the support of both major US political parties.
Cleo Glenn Johnson McLaughlin, president of The Black United Fund of Texas, and co-chair of the American Caribbean Chamber of Commerce. They have been on the ground providing services, securing donations, food, medicine, clothing and shelter, as well as connecting our Haitian sisters and brothers to their families. CRD producer Akua Holt, spoke to Ms. Cleo. 
Valerie Jefferson, president of the Amalgamated Transit Union Local 1560, New Orleans. They also said they would not recognize her as the union president. Transit workers are facing the latest hurricane and electricity outage, on top of the ongoing lack of PPE amidst the pandemic. The management of the New Orleans Regional Transit authority has refused to pay hurricane hazard pay to the workers, This is a frontal assault on working class rights. CRD producer Steve Zeltzer spoke to Valerie Jefferson.
Credits
Today's program was produced by Akua Holt, Polina Vasiliev, & Steve Zeltzer, who are also the executive producers of this show.
Follow us on Twitter at @PacificaCRD and on Facebook @CovidRaceandDemocracy.
Music
Prince "Colonized Mind"
NAGO, "Traditional Haitian Drum Ensemble"
Sweet Honey in the Rock  "Will you Harbor Me"
Run the Jewels, "Just"
Boukman Eksperyans – "Ke m Pa Sot"
Samba is the Taino name given to a poet or a singer who was chosen to speak for the people.  You must understand that the lie that all the Taino natives were destroyed is a way to make us forget our Ancestors.  Today, Haitians combine Taino and African culture to create a unique, unshakeable culture.  Some of the Veve, which is an Ashanti (Ghana), writing today, includes Taino God of fire as well.  Today Taino/African descendants are in the South, South East, Central of Haiti.
Resource 
The Black Jacobins: Toussaint L'Ouverture and the San Domingo Revolution
is a 1938 book by Trinidadian historian C. L. R. James, a history of the Haitian Revolution of 1791–1804. He went to Paris to research this work, where he met Haitian military historian Alfred Auguste Nemours. 
Wikipedia
Originally published: 
1938
"Confronting Black Jacobins:

The U.S., The Haitian Revolution, and the Origins of the Dominican Republic"                                                                                                                                                    -Dr. Gerald Horne
https://nyupress.org/9781583675625/confronting-black-jacobins/
416 pgs. PAPERBACK / HARDCOVER / EBOOK   PUBLISHED: OCT. 2015