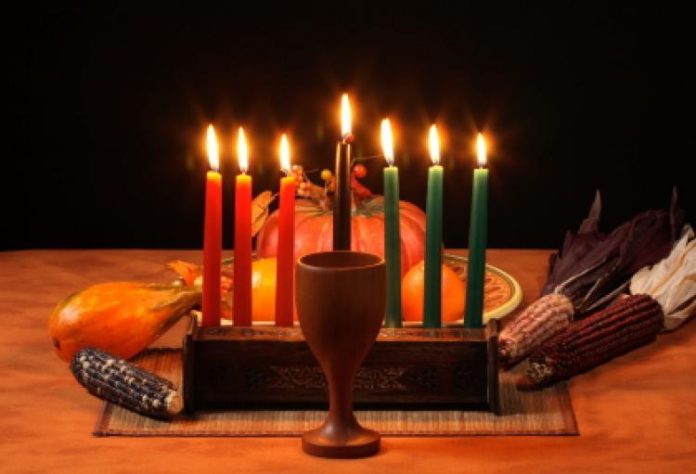 [srs_total_visitors] for Unique Visitors
[srs_total_pageViews] for Page-views
"If you are neutral in situations of injustice, you have chosen the side of the oppressor."                                           -Archbishop Emeritus Desmond Mpilo Tutu
This week on COVID, Race, and Democracy:
South Africa's President Cyril Ramaphosa spoke to the nation regarding the transition of Iconic anti-apartheid freedom fighter and spiritual leader Archbishop Emeritus Desmond Mpilo Tutu.  For decades, he was the conscience of South Africa which reflects upon his testament to his faith and spirit of reconciliation in a nation once ruled by the brutal and inhumane South African apartheid regime.
We honor our Ancestors, who were servant leaders. Writer, musician, and producer, Brother Greg Tate, scholar-activist bell hooks, Archbishop Emeritus Desmond Mpilo Tutu, African Studies professor, Rev. Fana Vincent, Healer and Dagara scholar, Dr. Malidoma Some,  Mr. Franklin A. Thomas, friend of Nelson Mandela, and trailblazing leader of the Ford Foundation between 1979 and 1996, and many others.
Dr. Some says, "Elders are repositories of tribal knowledge and life experience, essential resources for the survival of the village, anchoring it firmly to the living foundation of tradition. The old and the elder are the most revered members of the village community and its greatest preservers and nurturers."
The second half will feature a message by the founder of Kwanzaa, Dr. Maulana Karenga. This year marks the 55th anniversary of Kwanzaa. It began in 1966 as an African American celebration of life each year from 26 December to 1 January. Kwanzaa's 2021 theme is "Practicing Kwanzaa and the Seven Principles: Ensuring the Well-Being of the World." Visit the Official Kwanzaa website for accurate and more information on the origins, concepts, values, symbols and practice of Kwanzaa @ www.officialkwanzaawebsite.org   Thanks to Ujima Pan African Media Archives  for sharing this content.
Kwanzaa is celebrated around the world, including the Island of Galveston, the birthplace of Juneteenth.  Executive director of Nia Cultural Center – Sue Johnson, shares the history of NIA, and their big plans for Kwanzaa.
Bookem Nyere of the National Association of Kawida Organizations has been teaching the principles of Kwanzaa  for several decades.  He reflects on the history of NAKO and Kwanzaa.
VOICES
President Cyril Ramaphosa, Archbishop Emeritus Desmond Tutu
Dr. Malidoma Some, Scholar and Dagara Shaman, Water and Grief 
bell hooks, Feminist, Scholar, Author
President Cyril Ramaphosa, Omicron and the West                                                           
Sue Johnson, Nia Cultural Center, Galveston, Island 
Bookeem Nyere, National Association of Kawaida Organizations 
Dr. Maulana Karenga, Founder of Kwanzaa, US Organization 
Greg Tate, What Is Hip Hop (Spoken Word) (Hip Hop) (1996)
Credits
Host  Akua Holt
Producer/Editor  Akua Holt                                                                                          Senior Editor  Polina Vasiliev
Executive Producers Akua Holt, Polina Vasiliev, and Steve Zeltzer
Music
Ladysmith Black Mambazo, Nkosi sikelel' Afrika'   South African Anthem
Babatunde Olatunji, Incantations 
Teddy Pendergrass, Happy Kwanzaa
Sweet Honey in the Rock, Seven Principles 
Media Links 
Franklin Augustine Thomas was a businessman and philanthropist who was president and CEO of the Ford Foundation from 1979 until 1996.  Franklin Thomas was born May 27, 1934,
Brooklyn, New York, NY
.  Sadly, he passed: December 22, 2021. Thomas was also known as the man who helped  facilitate discussions to
end apartheid in South Africa.