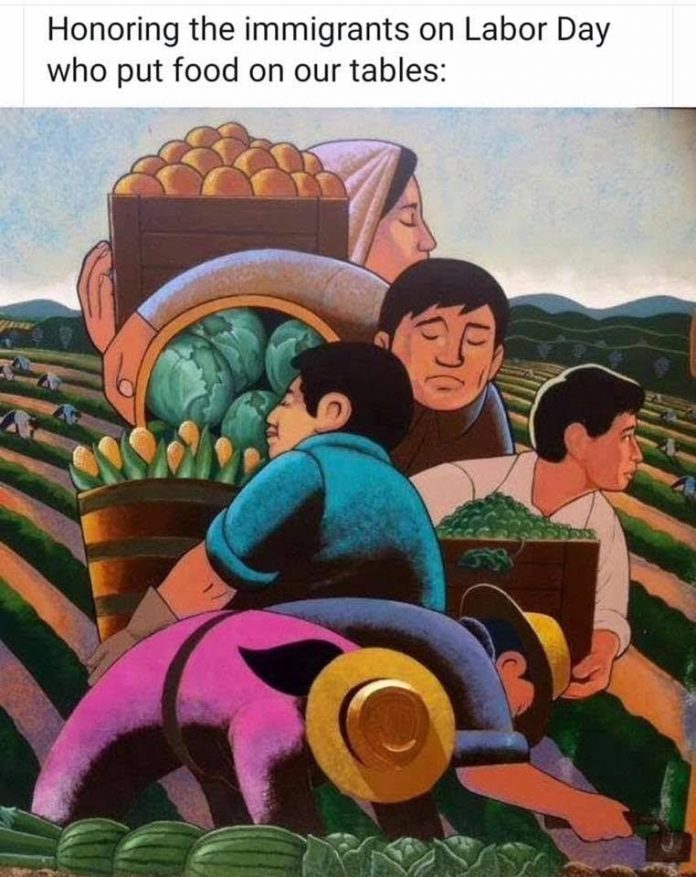 This week on COVID, Race, & Democracy:
Labor Day this year there is an explosion of organizing. Tens of thousands of  young workers at Starbucks, Amazon and many other places are organizing, building unions and striking.
Unions have the support of the mass of people in the United States for the first time since the 1960's. One of the reasons for this is how workers were treated during the COVID pandemic. This pandemic now combined with inflation and an unprecedented heat wave throughout the US and the world is threatening lives.
Producer Steve Zeltzer spoke with UPS Teamsters from Las Vegas, Georgia, San Antonio and New York about what life is like in the trucks. As we will learn, it is a living hell.
***
On September 11, 1973, there was another catastrophe that most American know little about. A US supported coup took place in Chile that brought in dictator Augusto Pinochet and restructured the economy under University of Chicago economist Milton Friedman and the Chicago boys. This coup was also supported by the AFL-CIO through the American Institute of Free Labor Development AIFLD.  Retired University of Indiana Professor Ruth Needleman was in Chile prior to the 1973 coup doing interviews and she spoke with Pacifica about what happened.
***
Florida is ground zero for the attack on teachers and public education. Ruth Beltran (The Ruthless Truth, WSLR, Sarasota, FL) spoke with Brandt Robinson who  teaches African American History and World History at Dunedin High School.  He has been a teacher for over 25 years in Pinellas County, in the Florida Tampa Bay area and he talks about the attacks teachers  and public education are facing under Florida Governor Ron DeSantis.
Florida Pinellas teacher accused of Marxist lessons says his focus is U.S. history
***
The Kaiser HMO is a supposed "non-profit" that covers millions of US workers. In California there have been strikes of engineers, behavioral health therapists and now  22,000 nurses also are working under an expired contract. They rallied and spoke out this labor day weekend at the Kaiser hospital in San Francisco about the deadly dangerous conditions caused by the lack of staffing by Kaiser management. They spoke to Pacifica about their issues.
"Life & Death Issue" For Patients & Nurses At Kaiser: NNU-CNA Nurses Speak Out As Contract Expires
***
Labor historian Howard Zinn has written about the hidden history of class struggle. He spoke in 1992 at a forum called the Hidden Working Class History of the United States  on why class struggle is ignored.
***
And that concludes today's edition of Covid, Race & Democracy. We thank all of Pacifica's sister stations and affiliates who contribute to the production of this show. Today's program was produced by the executive producers of CRD, Akua Holt, Polina Vasiliev, and Steve Zeltzer. Hosted by Akua Holt. Thanks for listening! 
Music:
"Are My Hands Clean," Sweet Honey in the Rock