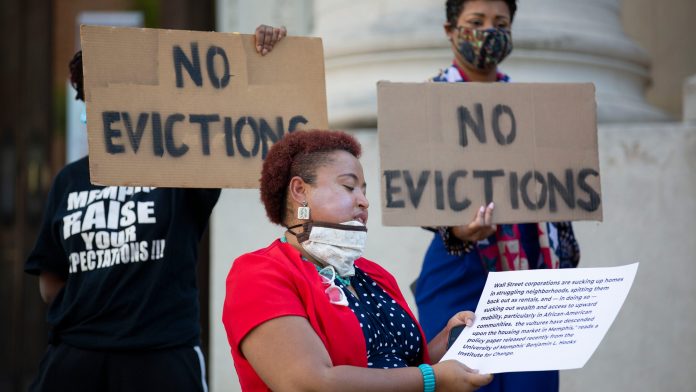 Listen to the full episode here:
In today's edition of Covid, Race, and Democracy:
Twenty-eight million Americans are facing eviction or foreclosure as moratoriums on both expire at the federal, state, and municipal level. Producers Sara Blanco and Frank Sterling bring us the story of a tenant in Contra Costa, CA, standing up for her rights.
Protests to demand justice for Breonna Taylor and an end to police impunity continue in Louisville. KPFK's Hamid speaks to Tia Marie, a host at Pacifica affiliate station WXOX 97.1 FM in Louisville.
President Donald Trump has sent troops to quell protest in Portland, Seattle, and other cities. Now he says he is sending more to Kansas City, Chicago, Albuquerque, and other major cities to fight gang violence. We hear from civil rights and policing expert Tracy Rosenberg.
Surprising discoveries regarding Covid-19. Akua Holt of Pacifica Radio, KPFT spoke to Dr. Mary E. Fowkes, MD, PhD, director of Neuropathology and Autopsy Services at Mount Sinai in New York. Produced by Lona Alias of Pacifica Radio, WPFW.
This edition of the show was produced by Polina Vasiliev and hosted by Ann Garrison.