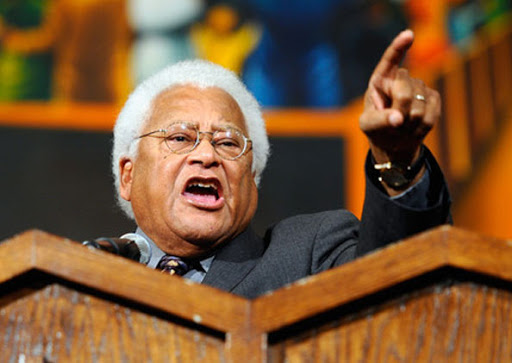 Listen to the full episode here.
Reverend James Lawson told those attending the funeral of civil rights icon John Lewis that freedom fighters will not be quiet so long as the US is the most violent culture in the history of humankind and our economy is shaped by plantation capitalism that produces not liberty but domination.
School districts across the country are facing a hard decision: whether to reopen schools in the middle of the COVID-19 pandemic.
Medical personnel treating coronavirus patients in California denounce lack of personal protective equipment on the job.
Doctors performing autopsies on patients with COVID-19 have new observations and data.
The People's Strike, a growing coalition of workers, community, and political organizations confronting the COVID-19 pandemic by struggling against inept and corrupt government and the forces of capital that put profit before the people and the planet.
And poetry from Amiri Baraka.
Akua Holt and Polina Vasiliev produced this edition and Akua Holt hosted. Executive producers of "Covid, Race, and Democracy" are Steve Zeltzer, Akua Holt, and Polina Vasiliev.