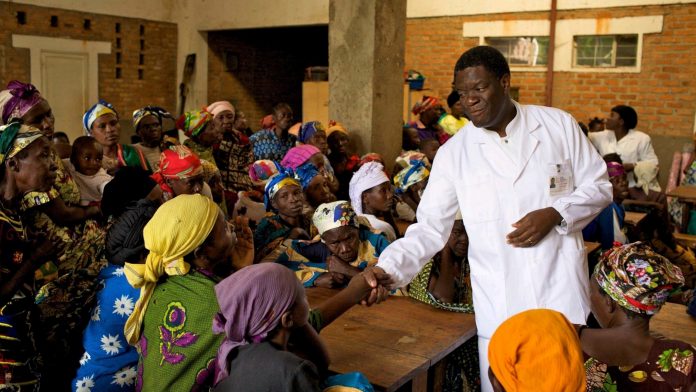 Listen to the full episode here:
On this week's "Covid, Race, and Democracy":
Congolese gynecological surgeon Dr. Denis Mukwege, winner of the 2018 Nobel Peace Prize, calls for an international criminal tribunal on the Democratic Republic of Congo and receives death threats in return. 
The California legislature passed legislation requiring corporations like Uber and Lyft to treat transit and delivery drivers as employees rather than gig workers, but the corporations are trying to overturn it at the ballot box.
Iowa teachers, parents, and students speak out against the governor's return-to-school protocols. 
Dr. Michio Kaku on the latest coronavirus guidelines.
Black Agenda Report poet-in-residence Raymond Nat Turner on President Donald Trump's pandemic management.
Presidential candidate Gloria La Riva on Democrats courting Republican voters while marginalizing progressives in their own party.
And Black Agenda Report Editors Margaret Kimberley and Danny Haiphong, also on Democrats.
Covid, Race and Democracy is a collective effort by producers from the Pacifica Radio Network and its affiliate stations across the US. We thank all of Pacifica's sister stations and its radio affiliates who contribute to the production of this show.
Today's show was produced by Polina Vasiliev and Ann Garrison and hosted by Ann Garrison. The show's executive producers are Akua Holt, Steve Zeltzer, and Polina Vasiliev. Verna Avery-Brown is our executive consultant.