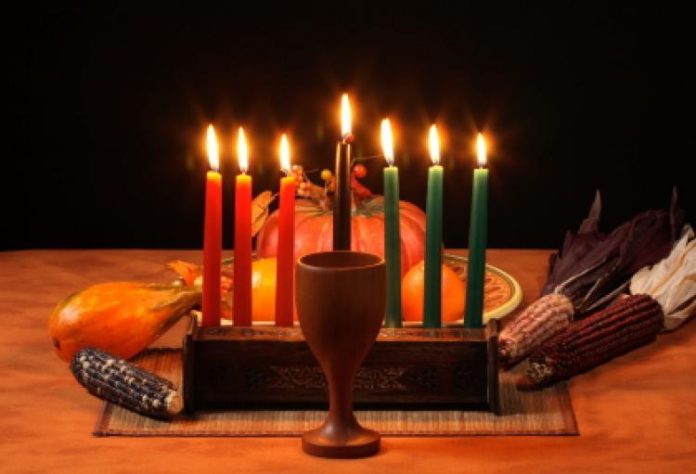 "We are each other's harvest; we are each other's business; we are each other's magnitude and bond."         ― Ms. Gwendolyn Brooks
In the first half of today's edition of "COVID, Race and Democracy," we revisit frontline food, clerical and healthcare workers fighting to survive Covid-19, and remember the horrific murder of George Floyd, and the valiant service of Los Angeles public and mental healthcare workers fighting for the health and safety of our nation.  We also discuss Leonard Peltier's battle for his health and wellness while incarcerated and the fight for justice for people of color who were victims of police violence this year, including Ahmaud Arbery, Breonna Taylor Elijah McClain, and many others too numerous to name here.
The second half of this week's CR&D features activist and community organizer Bokeem Nyere of NAKO, (National Association of Kawaida Organizations) as we highlight the historic 54th Anniversary of Kwanzaa, created by Dr. Maulana Karenga. https://www.officialkwanzaawebsite.org/ujima.html
Featured guests: Lenny Foster, indigenous spiritual advisor to Leonard Peltier, Bernadette Demintieffis, Executive Director of the Gwitchin Steering Committee, Andrea Carmen, Executive Director of The International Indian Treaty Councils and Yaqui Nation, UFCW President Kim Cordova, award winning journalist and political prisoner Mumia Abu Jamal, the Honorable Minister Louis Farrakhan, renowned educator, Jane Elliot, Julia Wallace, Lawrence Reyes, Bokeem Nyere, and Dr. Maulana Karenga, founder of Kwanzaa.
Happy Holidays from the "Covid, Race, and Democracy" Team
Earlier this year, the Pacifica National Board voted unanimously to develop a transformative program that bridged community voices throughout the network. They hoped to highlight the enormous scale and life altering challenges we face from the lack of governmental leadership in the midst of two horrific pandemics, racism and COVID. We have worked tirelessly to accomplish that goal, and with your support, the "COVID, Race and Democracy" production team will continue to lift the voices of the people.
Today's show was produced by Steve Zeltzer and Akua Holt, edited by Lona Alias and Akua Holt, and technically produced by Polina Vasiliev. Executive producers are Steve Zeltzer, Polina Vasiliev, and Akua Holt. Asante Sana to producers Ken Yale, Jacqueline Batisse, Lona Alias, Verna Avery Brown, Ann Garrison, and Fahima Seck.
Special thanks to the Pacifica Covid Task Force, Pacifica stations and affiliates who have supported this production. As we close 2020, we thank YOU for YOUR support.