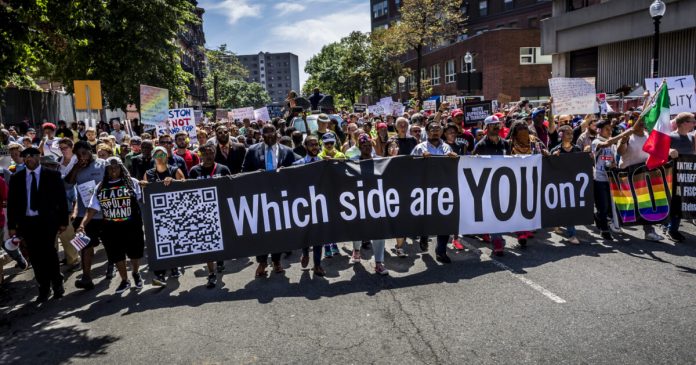 The rise of rightwing and fascist movements is a growing danger globally. We speak to noted scholars about the history of fascist movements and the danger of a new one taking hold.
But first we go to Siberia, Russia where we interviewed Boris Kargalitsky, a Moscow professor and social scientist. He is also editor of Robkor or Workers Correspondence on YouTube. Kargalitsky talks about the growing opposition to the war inside Russia, as Communist party representatives in Parliament from Siberia have also spoken out against the invasion.
Watch the full conversation here.
***
We look at the actual history of fascism in Italy, Germany and Spain to analyze the positions and prospects of fascism in the US today. Richard D. Wolff is Professor Emeritus of Economics at the University of Massachusetts Amherst, and currently a Visiting Professor in the Graduate Program in International Affairs of the New School in New York.
Raquel Varela is a professor with the Institute of Contemporary History in Lisbon, Portugal. She is an expert on working people in the global economy.
David Van Deusen, the president of the Vermont AFL-CIO talks to Steve Zeltzer about the dangers of fascism and what he labor federation is doing about it.
Author Chris Hedges talks about the current crisis of US capitalism and the rise of fascism.
And an editorial from Jan Spencer of Pacifica affiliate KEPW in Eugene, Oregon about the nature of capitalism.
Credits
Producer/host: Steve Zeltzer
Production assistance: Ann Garrison and Polina Vasiliev
Exec. Producers: Akua Holt, Polina Vasiliev, and Steve Zeltzer
Music
"Tear The Fascists Down" by Woody Guthrie
"Bella Ciao" by Manu Pilas
"Take The Power Back" by Rage Against The Machine
"All You Fascists" by Billy Bragg and Wilco