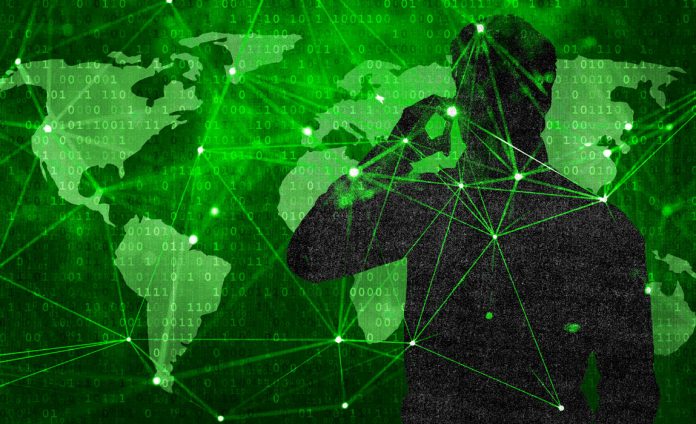 This show is Part 4 of our series on "Censorship and Surveillance." 
The United Nations Security Council formally joined the war on independent media last week, when UN Secretary General António Guterres addressed the Council on "strategic communication" to counter "misinformation, disinformation, and hate speech that are being used as weapons of war." 
Guterres also said that UN Peacekeeping Missions will work with tech and media companies.
Like most official critics of "misinformation, disinformation, and hate speech," Guterres failed to address the question of who has the moral or intellectual authority  to decide what is misinformation, disinformation, and hate speech. Or rather, he simply assumed that he does.
The Democratic Republic of the Congo, also known as DRC, has the largest, most longstanding peacekeeping mission in the world, in place since 1999, but there is no peace and the neverending war in DRC is worsening once again, with the M23 militia resurfacing to attack the people of Congo's Kivu Provinces again. 
M23 is a Rwandan militia, recruited and commanded by top officials in the Rwandan government, as was proven ten years ago, in 2012, by that year's UN Group of Experts Report on the DRC. 
Nevertheless, the lie that M23 is a Congolese militia has resurfaced as well. Rwanda's war in DRC violates the first principle of international law, the sovereignty of nations, and the UN Security Council therefore has the authority to organize a multilateral force to stop it. 

The lie, aka "disinformation," has nevertheless provided cover for the peacekeeping mission's failure for the last 23 years.
***
Next, we hear from The Grayzone's Max Blumenthal and Aaron Mate. At the Collision tech conference in Toronto in June of this year, they explained how the mainstream media is the most prolific source of disinformation on the planet, working closely with the national security state to cultivate public support for war while deflecting scrutiny from the oligarchy that controls it. The moderator is Martina Fuchs of the Xinhua news agency.
***
One form of censorship becoming common is online tools like Paypal and GoFundMe freezing donations contributed to outlets like Wikileaks, MintPress News, and Consortium News, and/or banning them from using the platforms. Mnar Adley, Founder and Executive Editor of Mintpress News, spoke to RT about the significance of this censorship.
***
There are ongoing actions in Washington DC to free Wikileaks founder Julian Assange, who is facing extradition to the United States and 170 years in prison for publishing evidence of US war crimes in Iraq and Afghanistan. WPFW's Thomas O'Rourke spoke to Ann Wilcox with DC Action for Assange.
***
Jackson Hinkle is a YouTube journalist whose work has been demonetized by the platform, which identified his work as "misinformation, disinformation, and hate speech."  We hear from Hinkle and YouTube comic Jimmy Dore and friends, who responded to Youtube's decision to demonetize Hinkle's channel.
***
Surveillance was a threat to women in states with laws limiting the accessibility of abortion before Roe v. Wade was overturned, and now the threat is even greater. We spoke to Yadi Yonse of the Oakland Privacy Working Group. 
Thanks for listening!
Credits:
Host: Ann Garrison
Producers: Polina Vasiliev and Ann Garrison
Exec. Producers: Akua Holt, Polina Vasiliev, and Steve Zeltzer
Music:
The Roots interpretation of Bob Dylan's Masters of War
Bob Marley and the Wailers' "Get Up, Stand Up"
King Clave | Planet Drum Song Around The World ft. Mickey Hart