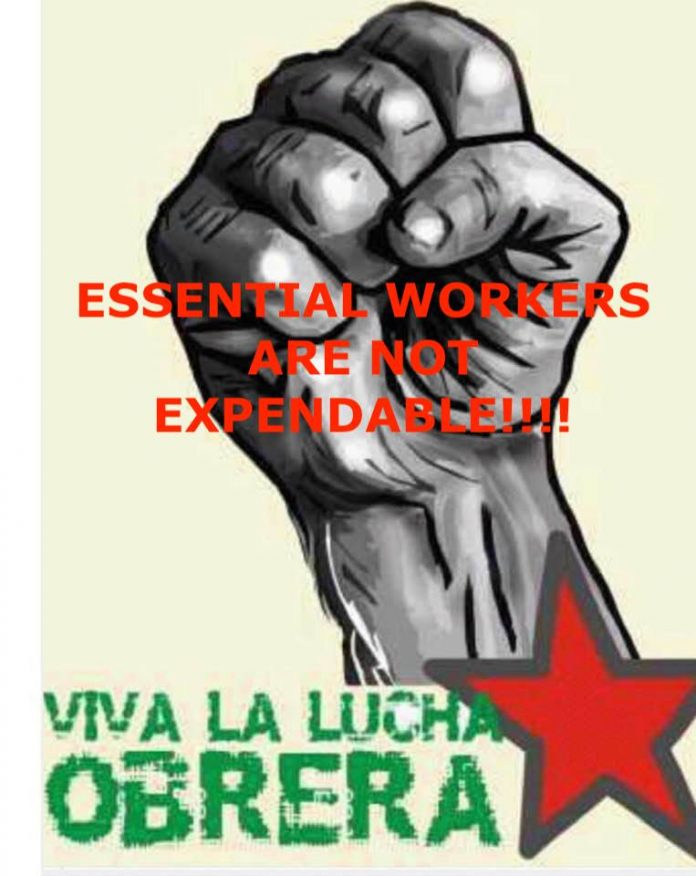 Listen to the full episode here:
On this week's "Covid, Race, and Democracy":
Labor Day 2020 is one of catastrophe for millions of US workers, with mass unemployment of over 30 million people, loss of healthcare, privatization, a pandemic threatening our lives, families and communities, mass evictions and a climate emergency. All in a context of an ever-growing movement against racism and murderous police, and opposition to a president whose rhetoric encourages white supremacist terror. On this Labor Day 2020, we'll look at these issues and lift up the voices of working people.
*Striking New Orleans sanitation workers get support from the International Longshore Workers Union, teachers and other workers in Tacoma, Washington
*We hear from actor and activist Danny Glover about his postal family in defense of a publicly funded postal service.
*And there is a growing coronavirus pandemic in California's Central Valley where much of the world's agricultural products are grown and processed.
This and more. 
Covid, Race and Democracy is a collective effort by producers from the Pacifica Radio Network and its affiliate stations across the US. We thank all of Pacifica's sister stations and its radio affiliates who contribute to the production of this show.
Today's show was produced by Steve Zeltzer and Polina Vasiliev and hosted by Nana Gyamfi. The show's executive producers are Akua Holt, Steve Zeltzer, and Polina Vasiliev. Verna Avery-Brown is our executive consultant.