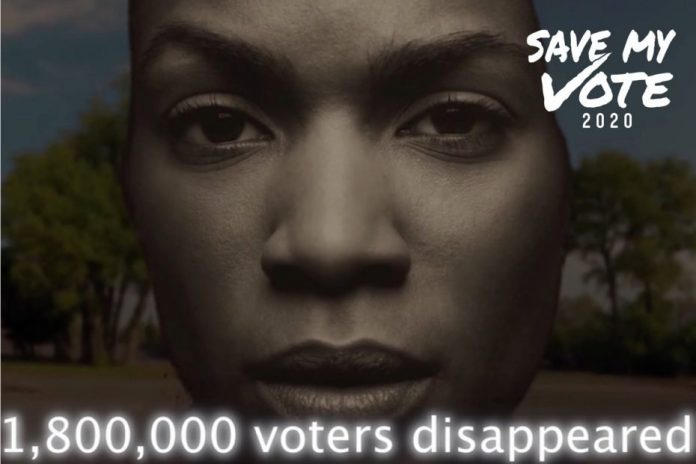 THIS WEEK, COVID RACE AND DEMOCRACY brings you this:
*It's official: 1,913,369 ballots were cast but never counted in the 2016 presidential race. That's from the US Elections Assistance Commission. What happened in Michigan, Wisconsin, and Pennsylvania? And what will happen this time around? Award-winning journalist Greg Palast reads from his book, How Trump Stole the 2020 Election.  Greg also offers an update to listeners.
https://www.gregpalast.com/how-trump-stole-2020-audiobook/
*The most expensive Senate race in US history is taking place in the state of North Carolina. It's also a battleground state in the presidential race. Davyne Dial from Pacifica affiliate WPVM in Asheville, NC has a report.
*An alarming number of tenants fear losing their housing because of the COVID-19 pandemic lockdown. Attorney, organizer, and Pacifica/WBAI radio producer, Mimi Rosenberg, explains how this is happening in New York.
*A few words from comedian George Carlin on houselessness.
*THE NEW YORK POST recently published a story on Hunter Biden, the son of Democratic presidential candidate Joe Biden. The story alleged Hunter used the family name to make money overseas. The Post's work was heavily criticized and censored by most media outlets, and by Facebook and Twitter, but not by Pushback, journalist Aaron Mate's show on thegrayzone.com. As usual, Maté did his homework and spoke to Ray McGovern, a longtime CIA analyst, whose former job was in part to provide briefings to the president of the United States. 
*From Mérida, Venezuela, Venezuelanalysis.com editor Ricardo Vaz explains aspects of the upcoming Venezuelan National Assembly elections with Pacifica's Ken Yale.
*Ann Garrison on the kidnapping of Paul Rusesabagina, the real hero of the movie Hotel Rwanda.
This and much more this week on COVID RACE AND DEMOCRACY.
Hosted by Ann Garrison
Produced by Ann Garrison and Polina Vasiliev
Editing and sound design by Polina Vasiliev
Steve Zeltzer, Polina Vasiliev, Akua Holt, Co-executive producers
Verna Avery Brown, Consultant 
All previous episodes are archived on this website.