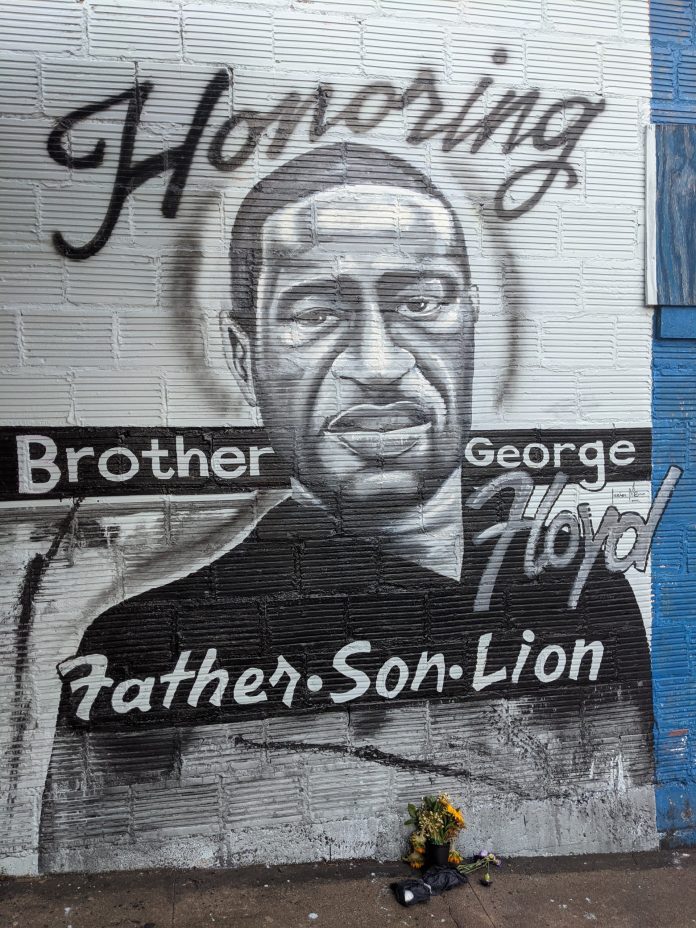 People's Voice – Election Week Edition 
This week's Covid, Race, and Democracy features investigative reporter Greg Palast warning us with a heartbreaking tale to save our votes and our democracy. THE PURGE features eligible voters from around the country discussing the challenges they have encountered while exercising their right to vote. Thanks to Consortium News, Greg Palast, Debra Messing, Black Voters Matter, and Entertainment Weekly.
As of November 2, more than 59 million mail-in votes had been cast. Most states offer a way to let you track your ballot online, to confirm it's been received and/or counted before your state's deadline. Pacifica's Ann Garrison reports.
Political analyst and retired attorney Mr. C talks to KPFTs Dr. Obidike Kamau about the history and impact of voter suppression in the South. Mr. C. shares family history and stories about the poll taxes and testing at poll sites to discourage Black voters.
Colonel Lawrence Wilkerson, chief of staff to former Secretary of State Collin Powell, in conversation with Paul Jay on his podcast The Analysis.
Topic: The Republican Party is facing a serious dilemma attracting voters of color.
Richard Hooker, Philadelphia IBT 623 Secretary Treasurer talks to Steve Zeltzer about election issues his members have, the effect of racism, the growth of Amazon, and what organized labor should do if Trump refuses to accept the results of the election if he loses.
The California Proposition 22, heavily funded by UBER, Lyft and other app companies, seeks to classify drivers as independent contractors as opposed to workers with rights under current labor laws.  Opponents of Proposition 22 recently rallied outside the Pacifica Heights mansion of UBER CEO Dara Khosrowshahi to talk about the app industry and the lives of gig workers. Pacifica's Steve Zeltzer reports.
Fahima Seck talks to Bokheem Nyerere, National Association of Kawaida Organizations about Black Solidarity Day 2020. The day was conceived fifty years ago, by the late Dr. Carlos Russell occurring the day before election day. This year, Black Solidarity 2020 will be the day (November 2, 2020), prior to one of the most significant, yet contentious elections of the 21st Century.
From the beginning, the founders of this nation were duplicitous. The role of slavery in building the United States has been hidden from history books. Between 1815 and 1865 over a million African children were stolen and sold or traded within the United States.
Dr. Marsha Adebayo of What's At Stake spoke with Dr. Ed Baptist of Cornell university about his latest book, The Half Has Never Been Told: Slavery and the Making of American Capitalism. Lona Alias, producer.
George Floyd's long-time classmates and close friends have created 88 CHUMP. (Floyd's jersey number at Jack Yates High School was 88). CHUMP is an acronym for Communities Helping Underprivileged Minorities Progress and is a new nonprofit dedicated to honoring Floyd's legacy. George Floyd was killed by former Minneapolis police officer Derek Chauvin, who posted a $1 million bail and was released from custody in October 2020. Two of the co-founders of 88 CHUMP, Herbert Mouton and Johnathan Veal, lay out their plan with producer/host Akua Holt.
Today's Playlist
"Ain't Nobody Gonna Turn Me Around" by LaTosha Brown featuring the McCray Sisters, Songs of the Souls of Black Folks
"I Know Why the Caged Bird Sings," Buckshot LeFonque featuring Dr. Maya Angelou 1994
"Get Up, Stand Up," by Bob Marley, Burnin LP / Tuff Gong: Island Records 1973
Special note:
If you have been purged from the rolls, you can still register on Election Day in Wisconsin, Michigan, Nevada and more.
Find out more at SaveMyVote2020.org.
"The way to right wrongs is to turn the light of truth upon them" – Ida B. Wells
Website: covidtaskforce.pacifica.org
Hosted by Akua Holt
Produced by Akua Holt and Polina  Vasiliev
Editing & sound design by Polina Vasiliev
Akua Holt, editor
Akua Holt, Polina Vasiliev, and Steve Zeltzer, co-executive producers
Verna Avery Brown, Executive Consultant
Special thanks to producers Lona Alias, Ann Garrison and Fahima Seck for their contributions.
All previous episodes are archived on this website.