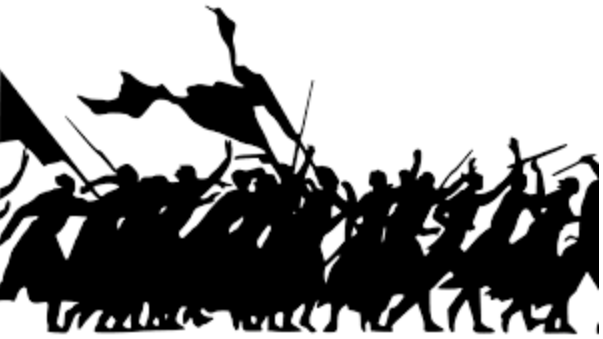 This is Part 3 of our series on imperialism, which chronicles how U.S. imperialism and its allies are fueling intensifying existential crises for humanity and all life on Earth, and how anti-imperialist movements and nations are fighting back for a more humane future.   
In Part 1, we defined imperialism as an advanced stage of capitalism, where the ruling classes of a few of the wealthiest countries dominate the rest of the world's nations and peoples in order to control and profit from their natural resources, their labor and their markets.  We highlighted that the U.S. was founded on settler colonialism, genocide, slavery, conquest, and white supremacy, which are all still deeply rooted in U.S. institutions, policies, and culture.  We saw how the primary forms of imperial control and domination changed after World War II to incorporate neocolonialism, neoliberalism, and regime change wars.  You can link to Part 1 here.
In Part 2, we examined the ways imperial domination by the U.S. and its allies increasingly relies on multi-dimensional hybrid warfare. Hybrid warfare includes not only military wars, but also the weaponization of economics, information, agriculture, technology, law, etc.  We saw how U.S. imperial strategy today is targeted most intensively against the "Great Powers" that refuse to abide by imperial dictates, (e.g., China, Russia, Iran); nations that resist surrendering their natural resources to profit Western capital (e.g., Syria, Libya, Iraq); or those who attempt to develop alternative models to neoliberal capitalism (e.g., Cuba, Venezuela, Nicaragua).  You can link to Part 2 here. 
In this episode, Part 3 of our series, we'll hear from three veteran participants in the revolutionary anti-imperialist liberation movements of African-Americans, Chicano-Mexicanos, and Asian-Americans over the past 60 years.  They will highlight some important lessons these movements offer to activists today.  
Historically the most successful battles against imperialism have been waged by movements of colonized people, both within and outside US borders, who have fought for self-determination, independence, sovereignty, and socialism.  The 1960's and 70's were a high tide of national liberation movements and people's wars that successfully overthrew colonialism, and modeled possibilities for the revolutionary transformation of their societies.  
These victories fueled the rise of revolutionary anti-imperialist movements among internally colonized peoples and their allies within US borders (e.g., Indigenous nations, Puerto Ricans, African-Americans, Chicano-Mexicanos, and Asians).  All of these movements have been continuously targeted for destruction by US military, intelligence, and police operations like the Counterintelligence Program (COINTELPRO).  Despite the ongoing repression, this legacy of revolutionary anti-imperialist analysis and activism lives on today.
Segment 1: Who's The Illegal Alien, Pilgrim?
Who are the real illegal aliens in this settler colonial nation, which was built on the land stolen from Indigenous and Mexican peoples?  As we mark the 51st anniversary of the Chicano Moratorium on August 29th, Pacifica producer Ken Yale speaks with Ricardo Romero, one of the founders of the Chicano-Mexicano movement in the 1960's and 70's. He co-founded the Crusade For Justice and the Movimiento de Liberación-Mexicano (MLN-M), directed the Crusade's liberation school, Escuela Tlatelolco, helped organize the Tierra Amarilla Youth Brigades, and was incarcerated for resisting a grand jury investigating the Puerto Rican independence movement.  He has been an activist for over 50 years, is still a member of the MLN-M, and is a leading anti-imperialist voice for Chicano-Mexicano liberation and global solidarity.
Learn more, get active:
Segment 2: The Black Liberation Movement in the Fight Against Imperialism
Veteran activist and writer, Rosemari Mealy, shares her thoughts with producer Esther Iverem about the impact and lessons of the Black Liberation Movement in fighting successfully against US imperialism.  Rosemari Mealy was an active member of the Black Panther Party and the National Alliance of Third World Women. She is now an adjunct professor at the City University of New York, and author of several books including, Fidel and Malcolm X: Memories of a Meeting.  Rosemari was also a regular host at WBAI, Pacifica Radio, in New York City.  Esther Iverem is the host of "On The Ground: Voices of Resistance from the Nation's Capital," which originates from WPFW, Pacifica Radio, in Washington, DC.
Learn more, get active:
Segment 3: Asian-American Resistance to Imperialism
Many Asian-American immigrants and descendants of Japanese, Filipino, Chinese and other nationalities have resisted their oppression in the U.S., built solidarity with liberation movements of internally colonized people, and refused to fight in imperial wars.  Pacifica producer Polina Vasiliev spoke with Alvin Ja, a veteran anti-imperialist activist, about the history of Asian-American resistance to US imperialism.  Alvin began his activism in the 1960's when he worked in the Chinatown community and joined the Asian-American Political Alliance and the Third World Liberation Front in San Francisco and Berkeley, California.  
Learn more, get active:
Artist Credits:
Production:
This program was co-produced by Esther Iverem, Polina Vasiliev and Ken Yale, and hosted by Esther Iverem.  Iverem is creator, producer and host of "On The Ground: Voices of Resistance from the Nation's Capital," a podcast and weekly radio show carried by more than two dozen stations on the Pacifica Radio Network. https://onthegroundshow.org/ 
The executive producers of "Covid, Race, and Democracy" are Akua Holt, Polina Vasiliev, and Steve Zeltzer.