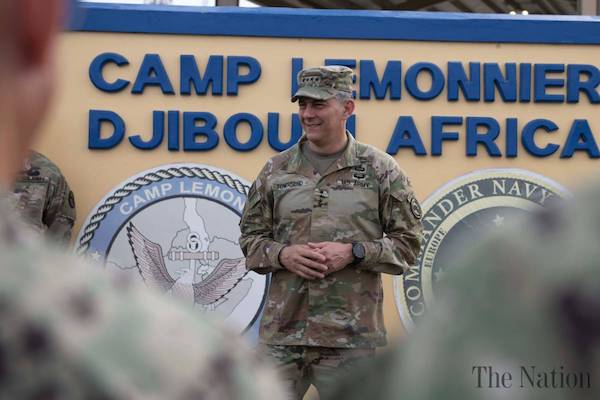 On today's edition of "COVID, Race, and Democracy," we look into the role of the US in Africa. The continent is still in the grip of neocolonialism, which is as repressive and exploitative as colonialism, just less visibly so.
1 – Billene Seyoum, Foreign Press Secretary to Ethiopian Prime Minister Abiy Ahmed, on the 800 flatbed food aid trucks that disappeared into the country's Tigray region, on Western media slander of Ethiopia, and on its enormous potential nevertheless.
2 – Howard University African Studies Professor Anita Plumber speaking with College of Marin African Studies professor and KPFA "Africa Today" host Walter Turner on China and the US in Africa. The full version of this conversation is the November 15, 2021 Africa Today archive on the KPFA website, kpfa.org.
3 – Ajamu Baraka, Black Agenda Report Editor and Co-founder and National Organizer for the Black Alliance for Peace spoke with Tia Coatley, producer and host at Pacifica affiliate WXOX-Louisville.
This show was produced by Ann Garrison, with editing by Polina Vasiliev. The executive producers of "COVID, Race, & Democracy" are Akua Holt, Polina Vasiliev, and Steve Zeltzer.
Music credits:
Music from Southern Ethiopia, Traditional Ethiopian song/מוזיקה אתיופית/almusiqaa al'iithyubia, AndTunes Record Label and Promotions
Congo to the Mississippi, by Playing for Change
Africa Unite by Bob Marley and the Wailers.