The COVID-19 pandemic is a product of the globalized capitalist economy, but also reflects its contradictions, as nation states impose restrictions not only within their borders, but attempt to seal themselves off from people crossing the border into their country.
Nevertheless, the pandemic requires an internationally coordinated response. It also challenges us to craft an internationalist response that also takes on the forces of reaction and nationalism that have been unleashed by the pandemic, building on an earlier rightward shift among governments in power in the US, much of Europe, and elsewhere.
A prime example of medical internationalism has been the Cuban response to the pandemic. Cuban doctors have been nominated for a Nobel Peace Prize for their effective provision of medical care and use of Cuban-developed pharmaceuticals to treat patients suffering from COVID-19 in a dozen or more countries around the world.
US Students at Cuba's ELAM Medical School Speak Out Against Racism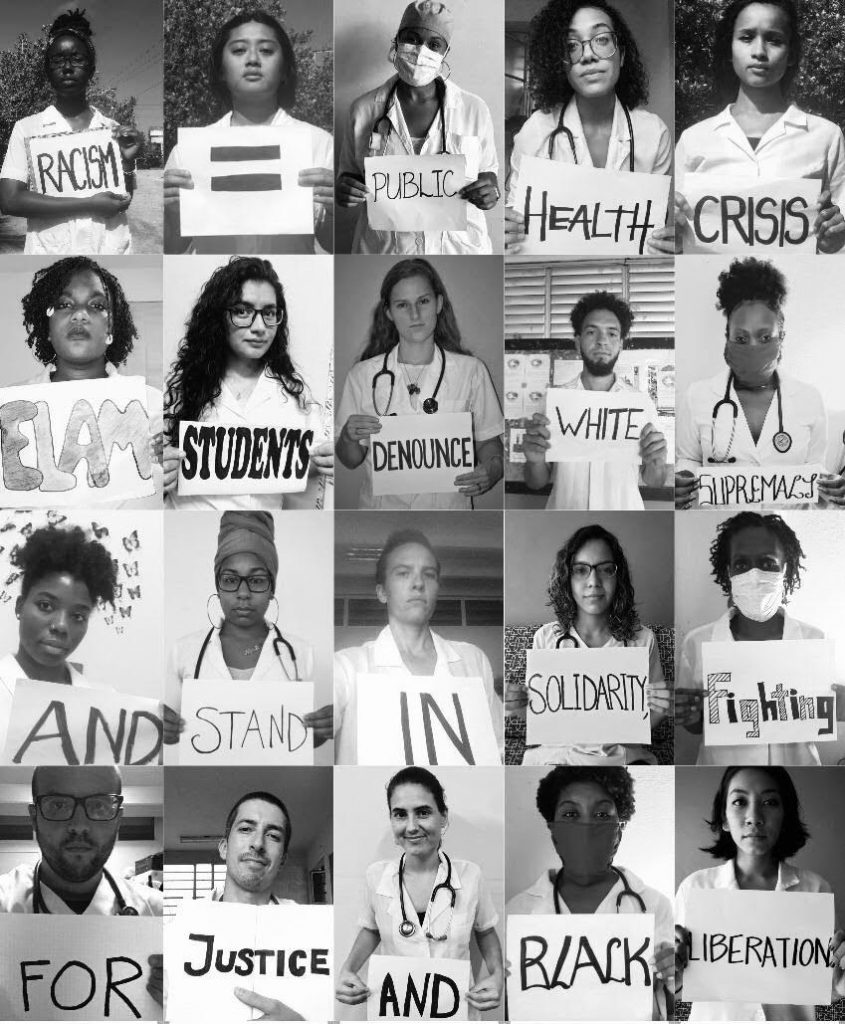 We, future doctors, trained in the tradition of revolutionary medicine here in Havana, Cuba at the Latin American School of Medicine (ELAM), refuse to silently watch the blatant disregard for black lives in our home country.
Our distance doesn't mean that we fail to take action. We stand in solidarity with the protests at home, with our black brothers and sisters.We continue to pledge our devotion to the struggle for liberation through our work as medical students,advocates for social justice, and advocates for black lives.We recognize racism as not only a systemic issue, but also as a public health crisis.
Our hearts are broken over the murders of Ahmaud Arbery, Breonna Taylor, George Floyd, Tony McDade, David McAtee, Nina Pop – the list, sadly, goes on. We recognize, not only the most recent victims of police brutality, but all black men, women and trans folk who have died senseless deaths. We are reeling from the recent murders at the hands of the police these past few weeks. We, a small group of U.S. students from ELAM, believe it is necessary to acknowledge the fatal effects that racial injustice has on health.
Black and brown people are dying every day at disproportionate and ever-increasing rates from COVID-19 and the police, a federal body claiming to protect and serve us.
Though we come from many different geographic, racial, religious, economic and social backgrounds, we unite our voices with the many others demanding an end to the violence perpetuated by law enforcement. In keeping with Cuba's undying support for the oppressed of the world, we stand in solidarity with you all.
Defund the Police. Fund the community. Fund Public Health.
Cuba Sets a Global Example of Medical Internationalism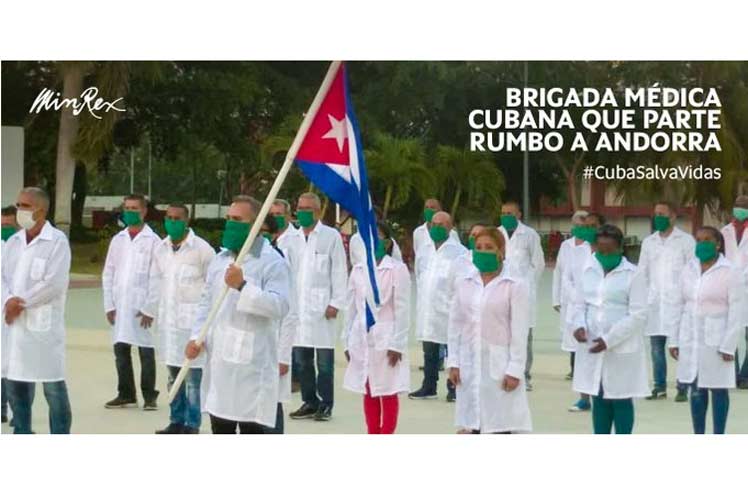 Cuban doctors serve in 37 countries with Covid-19
https://cubainsidetheworld.wordpress.com/2020/03/21/cuban-doctors-serve-in-37-countries-with-covid-19/
Havana, Mar 21 (P L) Cuba is providing medical cooperation today in 37 countries reporting Covid-19, confirmed a high official from the Ministry of Public Health (Minsap).
The Cuban physicians enjoy good health and measures have been taken for prevention and self-care, said Dr. Jorge Juan Delgado Bustillo, director of Minsap Central Unit of Medical Collaboration.
So far, no health professional has been reported to be ill with the new coronavirus in our medical teams abroad,' he told Granma newspaper.
The specialist stated that in all 59 nations are receiving medical assistance from Cuba.
During the last few days, Cuba has sent medical teams to Nicaragua, Venezuela, Surinam and Grenada with the mission of helping fight Covid-19.
This Saturday, 50 Cuban specialist on epidemiology are going to Lombardy, the Italian region most affected by the pandemic.
Cuba, in its usual demonstration of brotherhood and solidarity, is ready to help and to respond to the requests made to us, added the Minsap director.
He recalled that his country has proven this at different times, both when faced with natural disasters and when confronted Ebola in Africa.
There is a national feeling of wanting to cooperate. We receive messages from volunteers willing to go anywhere to help in this world's health situation, he said.